Portfolio
Index:
---
Personal Projects
The following games can be played by vising Play my games!
---
Gamine is a recreation of the Enigma Machine minigame that's featured in Wolfenstein - The New Order.
The goal is to recreate the minigame from the ground up using original assets and code. The game features an online leaderboard to showcase the players that could achieve the fastest rounds.
    Casual mobile game developed using the Godot Engine. Your objective is to hit the color coded balls in the given order, offers both scripted and random gamemodes.
    Since it is a color based game it was designed from scratch to be colorblind-friendly using textures to differentiate no matter what color deficiency you have.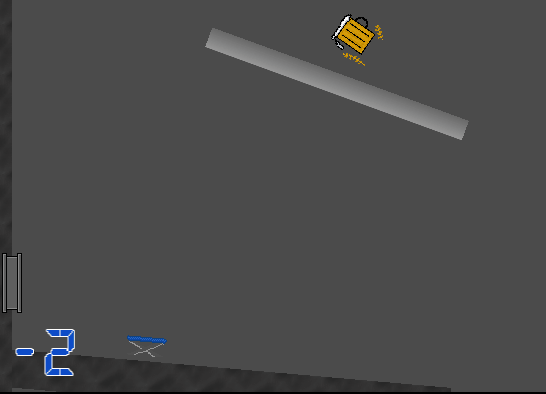 Local multiplayer brawl game available on Itch.io, made with SFML (Simple and Fast Multimedia Library) and Box2D for physics.
    A game-bot made with the library python-telegram-bot and deployed to Heroku, after sending your location the bot responds with the altitude and ranks it against other players.
    College assignment for the EEL5105 (Digital Circuits) targeting the FPGA Cyclone V 5CSEMA5F31C6. Consists of a racing car game with three maps that can be modified by the player using matrices of numbers.
---
GameDev Resources
---
    A Telegram bot made with Python, updates itself hourly by checking new entries in a list of RSS feeds and posts to the GameDev News Telegram channel.
---
\ (•◡•) /
---